Image Page on Country/Region
Include pictures, and at least one panorama image, and a webcam image from two different times.
---
Outline
1. Landscapes
o Old Beech Forests of Germany
o Lighthouse Dornbusch
o Romantic Rhine
o Black Forrest
2. Cities
o Dresden
o Frankfurt (Zeil Street)
o Webcam views of Hamburg
o Dortmund
3. Landmarks
o Neuschwanstein Castle
o Mount Zugspitze
o Reichstag
o Brandenburg Gate
4. Images of People
o The Erlanger Bergkirchweigh
o Germany's open arms to Multiculturalism
o Leipzig Book Fair
o Reeperbahn Music Festival
5. Images from the book
o Golden Chanterelle Mushroom
o Kartoffel
---
1 Landscapes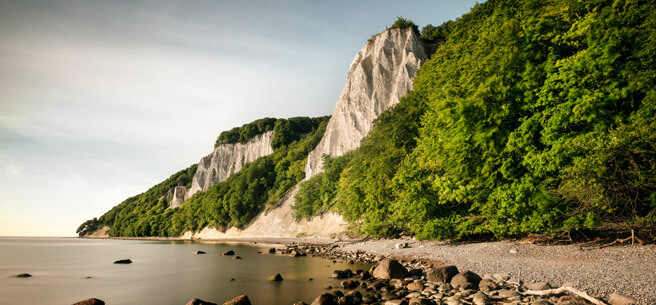 Translated as Alte Buchenwald Deutschland's, Konigstul Jasmund National park cliffs surround the island of Rugen. The compact park is bountiful with outdoor pursuits amid beech forests along the Baltic coastline. The landscape is natural and has had very little human interaction amidst the landscape.   https://www.germany.travel/en/leisure-and-recreation/natural-landscapes/natural-landscapes.html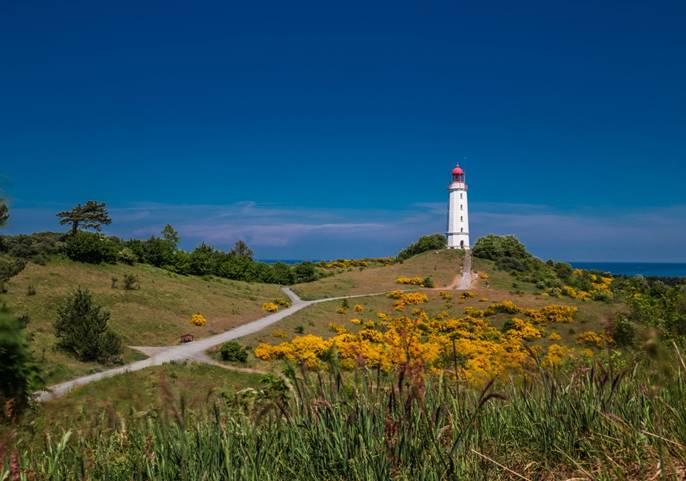 72 meters high, the Lighthouse Dornbusch has been built since 1888. designated as Leuchtfeuer Dornbusch/Hiddensee in the north of the German island of Hiddensee in Mecklenburg-Vorpommern on the Baltic Sea coast. The lighthouse can frequently be shut down due to force 6 winds along the coastline. You must be at least six years old to enter the lighthouse. The 3 euros it costs are definitely worth the rangy view, especially at night as the milky way is very visible. Roughly 30 minutes from the village of Kloster there are several trails to utilize bicycles. https://www.google.com/search?q=dornbusch+lighthouse&rlz=1C1AVFC_enUS799US799&source=lnms&tbm=isch&sa=X&ved=0ahUKEwi2zKqQpLXhAhUinq0KHY4zCDoQ_AUIDygC&biw=1920&bih=969#imgrc=3FBoNJ2__2TXvM: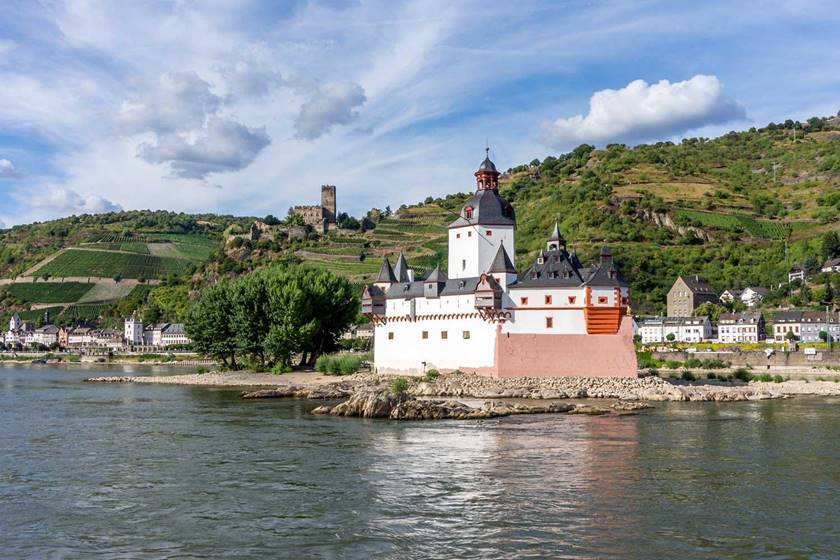 Flowing from Rudesheim to Koblenz, the Rhine is filled with tall cliffs and whirlpool waters. Overlooked by Medieval hilltop castles, the landscape has several trails intertwined with forest landscape that lead to vineyards. Which is a great place for wine tasting local wine. The river has traffic as steamboats frequently pass on the water. The peak of the Romantic Rhine is Stolzenfels Castle, which has tunnel-like entrances.
https://www.bing.com/images/search?view=detailV2&ccid=WRjzndjU&id=22F583CF54191AF629AE6CB0CA056BA373E27694&thid=OIP.WRjzndjUVFx4Gxm3NLO43wHaE8&mediaurl=https%3a%2f%2fac4fa7708134a70c34d3-66da2307b23609a8f8a6d8a13d2f16e2.ssl.cf1.rackcdn.com%2f1997%2f1%2flarge.jpg&exph=1000&expw=1500&q=romantic+rhine+castle&simid=608022528676005345&selectedIndex=17&ajaxhist=0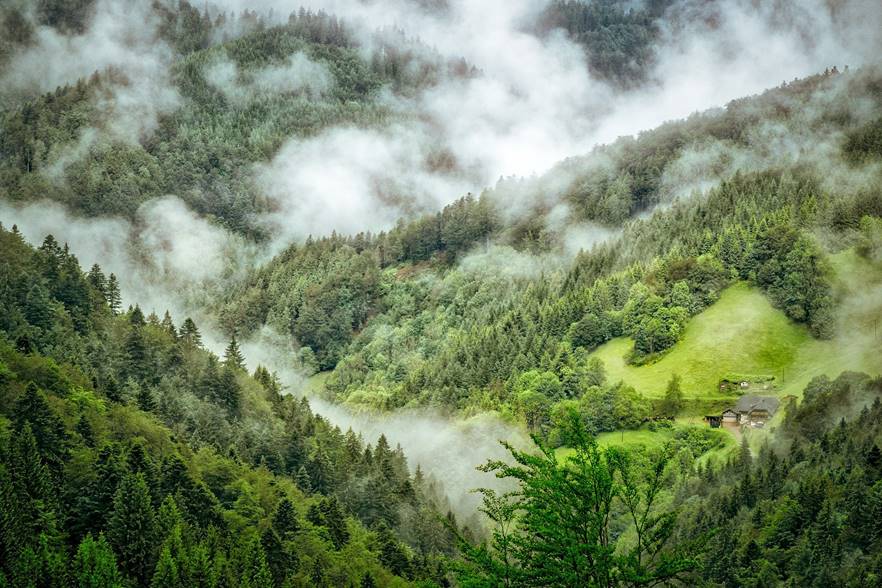 Not the gummy bears, the Black Forest is a large forested mountain range in Baden-Wurttemberg in southwest Germany. The Black Forrest sees all sorts of weather whether it be snow, sun or mist. The area is known for its tranquility and quiet peacefulness. The Black Forrest is one of the most popular tourist spots in Germany, and the spas in the area are known for their hospitality.
https://www.bing.com/images/search?view=detailV2&ccid=lsR3TFIL&id=94BD19B8021C983411E43ED1A1B4CF801745F6AE&thid=OIP.lsR3TFILEM4W1dgp5kCmuQHaE8&mediaurl=https%3A%2F%2Fdb9uq61ujlkdm.cloudfront.net%2Fapp%2Fuploads%2Fsites%2F4%2F2016%2F09%2Fblack-forest-1476021_1920-1920x1280.jpg%3Fx43442&exph=1280&expw=1920&q=the+black+forest&simid=607993378720974305&selectedindex=12&ajaxhist=0&vt=0
2 Cities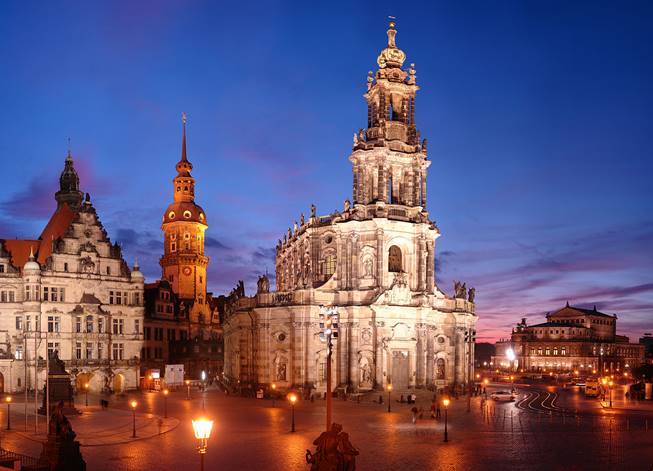 Formerly nicknamed as dead Dresden due to the carnage of several carpet bombings during World War 2, this city has been revitalized and has some of the most historical museums in Europe. Near the border of the Czech republic, the Bundeswehr Military History Museum has a range of displayed weapons used by German forces citing all the way back to the 1300's. The newly constructed museum was shut down since 1989, but reopened in 2011. It is recommended to have at least four hours, but there is a lot to see for all ages.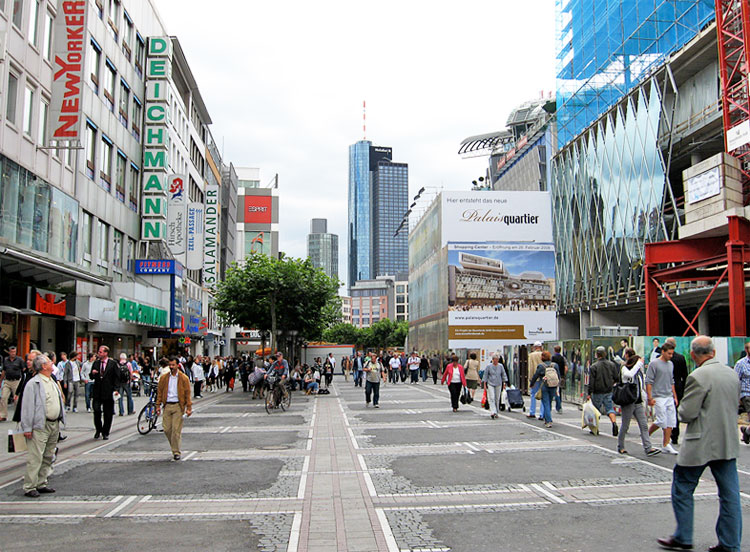 Frankfurt is known to be Germany's financial capital and is even claimed to be the financial capital of Europe. Aside from European business operations being attracted to Frankfurt, Zeil street is one of the busiest shopping strips in Germany. Zeil is located in the center of Frankfurt dating back to the 14th century. Though rich in history the buildings are very sleek and modernized that has been expanded to 52,000 square feet of retail space. The Zeil Street Promenade is always busy with several retail chains and specialty shops you will only see on Zeil Street Promenade.
https://www.bing.com/images/search?view=detailV2&ccid=4O0nbSvG&id=FC6C3985E4CD92AFE9D98B69630505356E0611BB&thid=OIP.4O0nbSvGA03q32ItuYN1tQHaFc&mediaurl=https%3a%2f%2feuropetraveldestinations.files.wordpress.com%2f2010%2f11%2fzeil-street.jpg&exph=552&expw=750&q=Zeil+Frankfurt&simid=608011383239216034&selectedIndex=10&ajaxhist=0
Webcam views of Hamburg
On the border of the sea with clear white sand, Hamburg is a city with plenty of views. In addition to views the city is very multicultural with several eateries. Hamburg is also known for their night life with plenty of activities in the Red Light District. Port of Hamburg is Germany's largest port which enabled free storing of processed and packaged goods.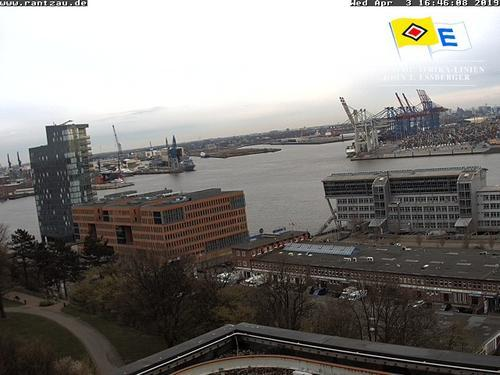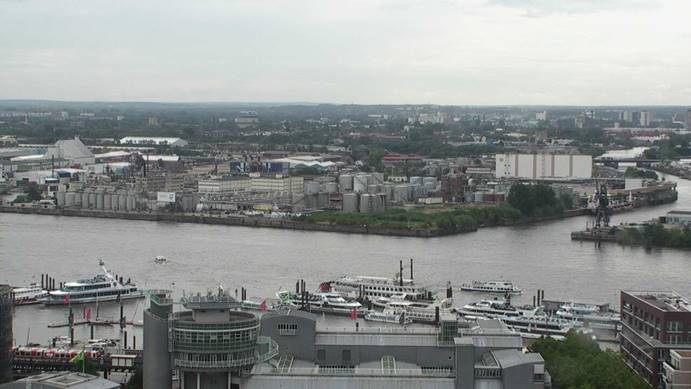 Dortmund
To a country that is prideful in their Football, Dortmund is a big contributor to Germany's success. Regardless if you are a Football fan, Dortmund is a city that is extremely loyal to the Borussia Dortmund Football team. Dortmund is home to one of loudest stadiums in the world that holds 80,000 people and made a state of the art sporting museum that displays the World Cup and European cup trophies. The sport has been a presence in German culture even during the most politically charged times the country has seen.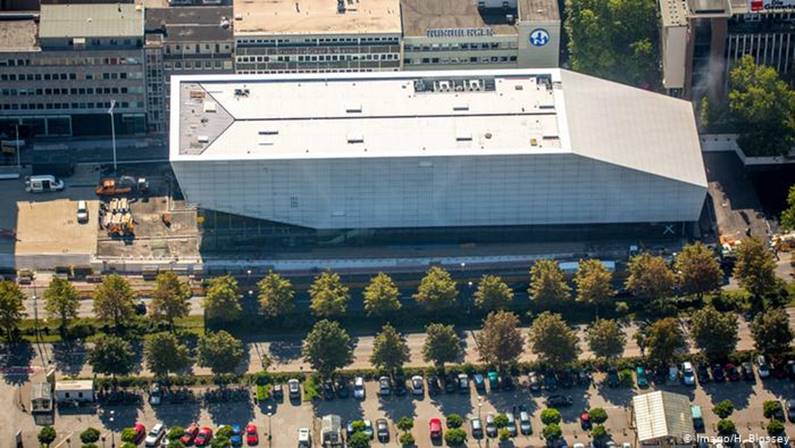 3 Landmarks
Neuschwanstein Castle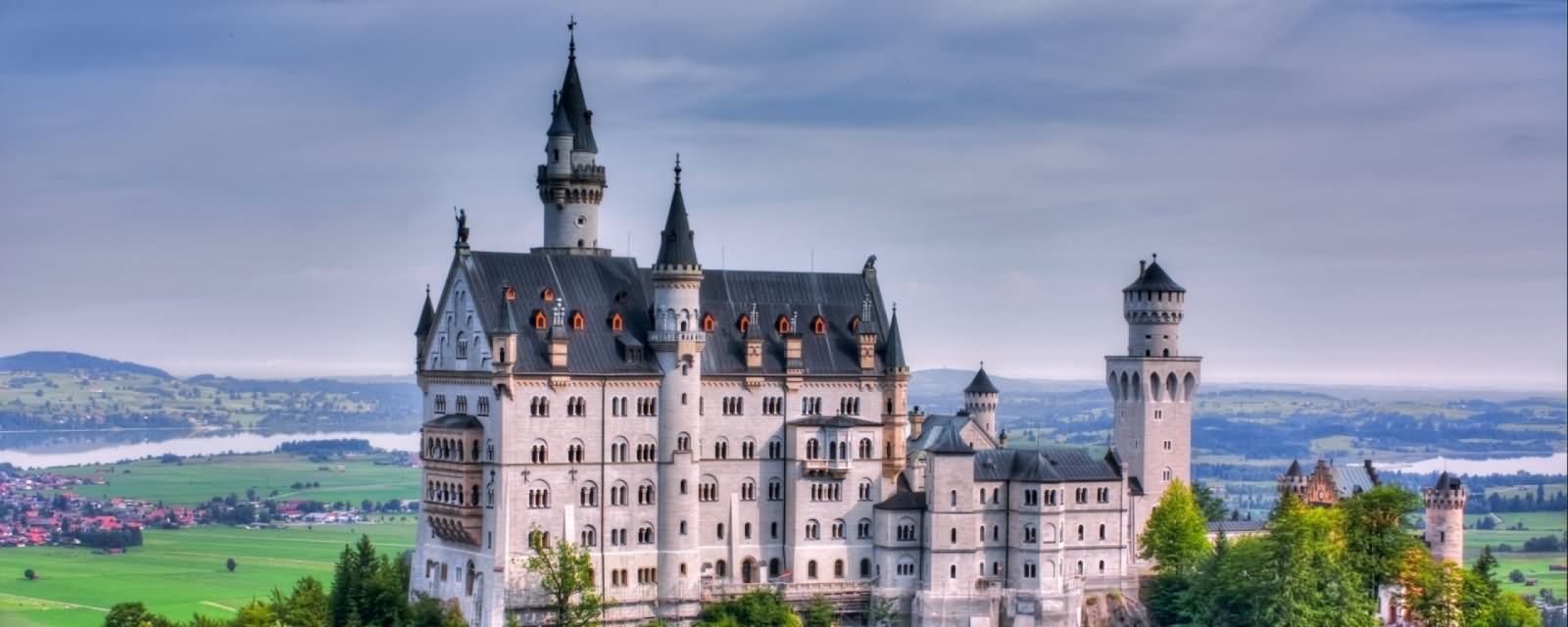 Placed on a rugged hill in Bavaria, the Neuschwanstein Castle was intentionally built for a king in the 19th Century. The castle would eventually be open to the public and is a national monument in Southwest Bavaria. The castle brings in over a million visitors per year and that makes it one of the most popular tourist destinations in Europe. This panoramic shot shows how the castle overlooks the village below and shows diverse land from flat Greenland to mountain ranges. If that alone doesn't influence one to visit, visitors are prohibited to take any pictures inside the castle for security purposes. This only makes seeing the castle firsthand more sentimental.
https://www.google.com/search?q=panorama+view+of+germany&rlz=1C1AVFC_enUS799US799&source=lnms&tbm=isch&sa=X&ved=0ahUKEwielZyE_LXhAhVEJKwKHa_VC-MQ_AUIDigB&biw=1920&bih=969#imgrc=HP-nzdHtCD9j4M:
Mount Zugspitze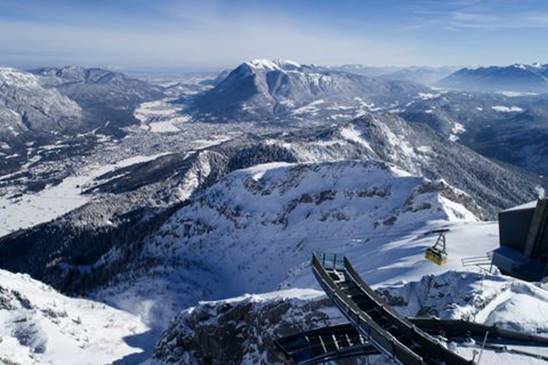 Germany's highest peak, Zugspitze sits over 9700 feet above sea level. The mountain is met right in the middle of the German-Austrian border. The highest peak has cable cars to access the top of the mountain for visitors to ski. The only glacier in Germany is surrounded by a tundra climate which helps the preservation of the mountain.
https://www.google.com/search?q=mount+zugspitze&rlz=1C1AVFC_enUS799US799&source=lnms&tbm=isch&sa=X&ved=0ahUKEwjb_-Pxg7bhAhUR0awKHXRYC3sQ_AUIDigB&biw=1920&bih=969#imgrc=w10IKbDAb0gV_M:
Reichstag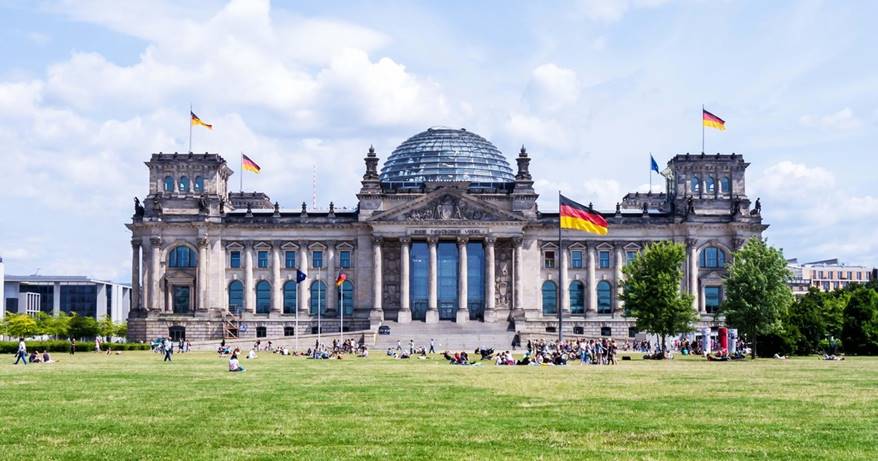 Where parliament meets, the Reichstag is one of Berlins most politically significant landmarks. Rich in history from world war two and the split of East and West Germany, the Reichstag is a must-see if traveling to Berlin. The dome seen above is the newest edition to the building. From once being burned down by Nazis to being restored the Reichstag must be a priority to attend. Fun fact: Russia built a miniature Reichstag in the amusement park Patriot Park. The intent of the look-alike is meant for kids to reenact the storm of the Reichstag by the Soviets in World War two. https://www.google.com/search?q=reichstag&rlz=1C1AVFC_enUS799US799&source=lnms&tbm=isch&sa=X&ved=0ahUKEwjsqrK_jLbhAhUPKKwKHVHsDUYQ_AUIDigB&biw=1920&bih=969#imgrc=bSFjcwpBGdkcyM:
Brandenburg Gate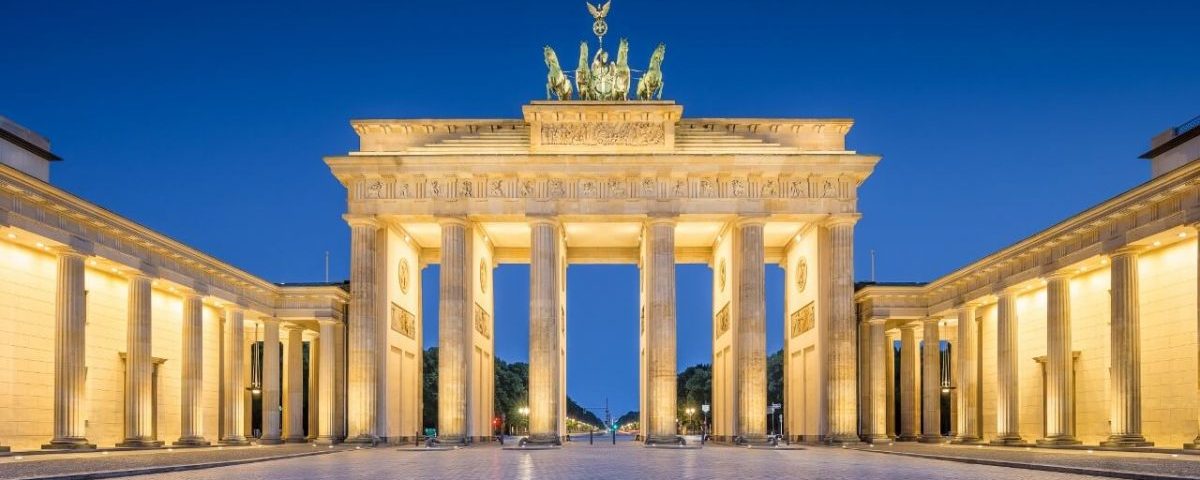 Once damaged by World War 2, the Brandenburg Gate is found in Berlin just a block away from the Reichstag. The gate once flew East Germany flags, but since the reunification the gate is now a symbol of peace. Several former presidents have held memorable speeches in the image above.
https://www.google.com/search?q=brandenburg+gate&rlz=1C1AVFC_enUS799US799&source=lnms&tbm=isch&sa=X&ved=0ahUKEwjgz-DMo7bhAhVK4qwKHbQfAnUQ_AUIDigB&biw=1920&bih=969#imgrc=8o_C_g0o4rje4M:
4 Images of People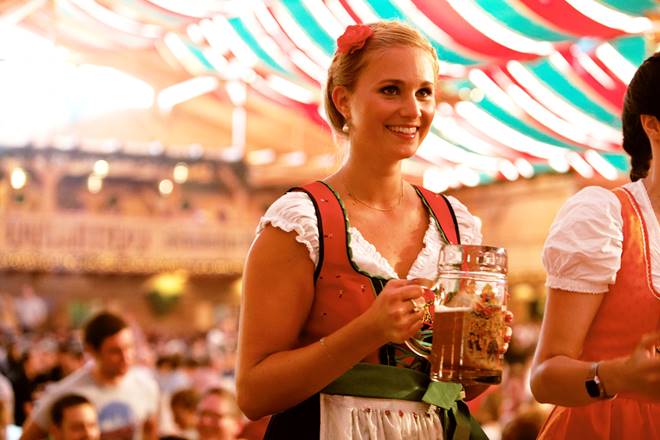 Many people are familiar with Oktoberfest, but another major beer festival that is not so notorious is the Erlanger Bergkirchweigh. Celebrated in Erlangen Bavaria 50 years before Oktoberfest, it is a 12-day beer festival that is held the Thursday before Pentecost. Pentecost is held on the seventh day Sunday after Easter which celebrates the descent of the holy spirit. A 'Bergbier' is a specialty beer found like no other as they are served in liter sized mugs that are made crafted from stoneware or solid glass. In contrast to Oktoberfest, this event is much more family friendly and there is opportunity to check out beer gardens in smaller villages during the time.
https://www.internationaltraveller.com/germanys-best-beer-festivals-beyond-oktoberfest/
Germany's open arms to Multiculturalism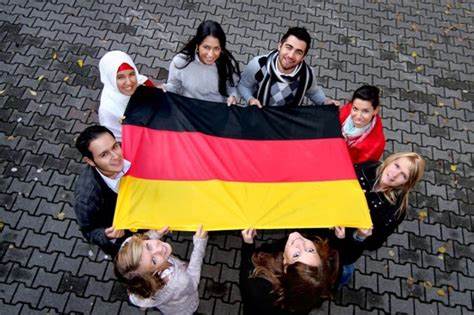 As a hot topic in International news, Germany has opened its borders to refugees despite immigration policy and reform being a major topic in the world. Several cultures are embracing German nationality, marking Germany second for highest immigration population in Europe (behind the United Kingdom). Regardless of heritage, several refugees are embraced by Germany. This will indeed affect German policy despite the benefits or potential concerns mass migration might bring.
https://www.bing.com/images/search?view=detailV2&id=8CD72869F210E3386BE53F1987B2C2125B37C5A2&thid=OIP.vc1hZjnehHsbiSY28HuIWwHaE7&mediaurl=https%3A%2F%2Fwww.west-info.eu%2Ffiles%2FcQDWZs5N8vY.jpg&exph=402&expw=604&q=people+in+germany&selectedindex=12&ajaxhist=0&vt=0&eim=1,2,6
Leipzig Book Fair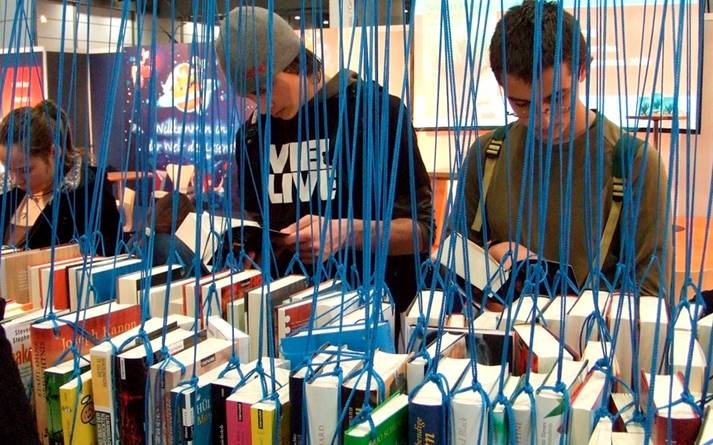 Leipzig is home to one of the largest literature festivals in Europe. The festival is normally held in the middle of March. Several authors are in attendance. If someone is in the publishing industry, I'm certain they are familiar with the annual Leipzig Book Fair.  
https://www.google.com/search?q=leipzig+book+fair&rlz=1C1AVFC_enUS799US799&source=lnms&tbm=isch&sa=X&ved=0ahUKEwjZksz9nrbhAhUDMawKHYmDBgEQ_AUIDygC&biw=1920&bih=969#imgrc=xeMOVF2DBOWT0M:
Reeperbahn Music Festival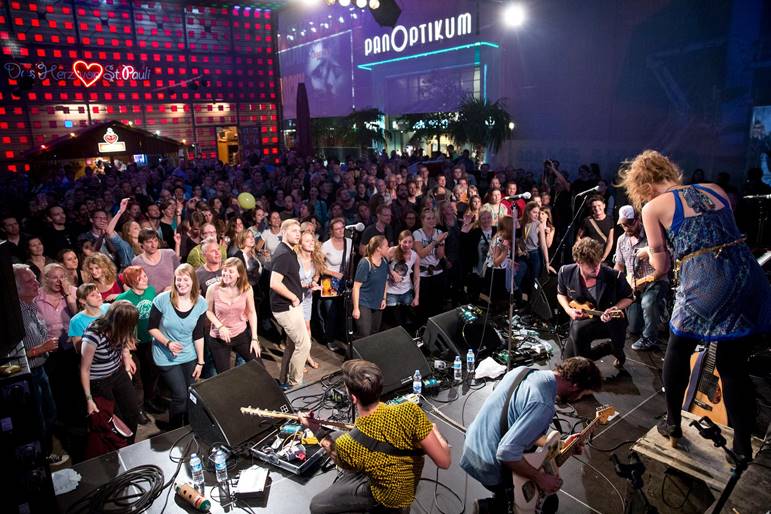 The four-day long festival is a massive music get-together that consists of over 800 bands in the month of September. It is held in the Northern part of Hamburg that is spread out through the city. Several up and coming bands perform, and the Reeperbahn Music Festival can draw upwards to 10,000 people to attend. https://www.google.com/searchq=reeperbahn+festival&hl=en&authuser=0&rlz=1C1AVFC_enUS799US799&source=lnms&tbm=isch&sa=X&sqi=2&ved=0ahUKEwjZy7vBobbhAhURRK0KHcsFCaAQ_AUIDygC&biw=1920&bih=969#imgrc=PCZihSLpIwReTM:
5 Images from the Book
Golden Chanterelle Mushroom
Odd, but mushrooms like these are edible and found in the Black Forrest. Germany is known for the varieties of beer and sausage, but there is a trending transition to organic and vegan foods. Some of them are odd like the Golden Chanterelle Mushroom. These odd foods are making locally grown produce become more demanding in the recent years.
file:///C:/Users/rlinn/Downloads/germany-9-ebook_100.pdf
https://www.google.com/search?rlz=1C1AVFC_enUS799US799&biw=1920&bih=969&tbm=isch&sa=1&ei=_uWlXOaxJqjPjwSKuZCACQ&q=golden+chanterelle+mushrooms+germany&oq=golden+chanterelle+mushrooms+germany&gs_l=img.3...10065.14062..14615...0.0..0.72.538.8......1....1..gws-wiz-img.cHLjz6q1CUA#imgrc=hO6JhdwEL_z_kM:
Kartoffel
Kartoffel is a potato that is regularly made into a dumpling served with many dishes. Kartoffel is very diverse as it can be served many ways including pancakes.
file:///C:/Users/rlinn/Downloads/germany-9-ebook_100.pdf
https://www.google.com/search?rlz=1C1AVFC_enUS799US799&biw=1920&bih=969&tbm=isch&sa=1&ei=yOilXP2pI4q3jwSs0I6AAQ&q=pork+knuckle+with+Sauerkraut+letzen&oq=pork+knuckle+with+Sauerkraut+letzen&gs_l=img.3...43796.46874..47146...0.0..0.68.838.13......1....1..gws-wiz-img.......0i30.U0ZdCxFKz6w#imgrc=oZxlWy2RoCdIcM: